What happens after you click on an ad for a Home Valuation
Like a lot of real estate agents, Liz and I run an ad on Facebook offering to do Home Valuations for people. In order for us to do that, of course, we need to know where you live. We also need to know your name and it's helpful if you provide a phone number. The reason we'd love a phone number is because to really do a good job, it's better if we can actually talk or text with you to see what kind of improvements you've made to your home.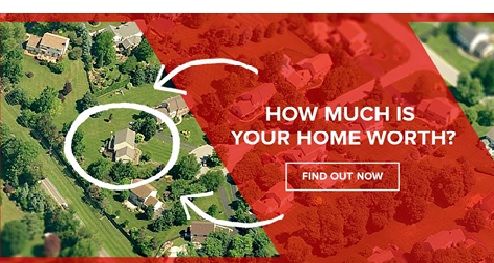 Most people who click on this link are not moving. They are just curious and that's okay. Liz and I never consider it a waste of our time to provide information. We think of it as a pebble being thrown into a pond and when we help you, we send out good ripples, which are good vibes. We'd like to think that at some future time, when you hear the names Liz Facenda and Susan Mangigian, it will be with a "oh, I know them, they sent me a free market valuation once".
After you receive the valuation, from time to time you will receive emails with information we like to think is helpful. You will always have the option to unsubscribe or email us and we will unsubscribe for you. We're real estate agents, yes. But real estate is a people business and each time we help someone, and send out ripples of well-meaning, helpful vibes, we feel it not only helps the person who made the request, but it helps us.
We like to help people, it's one of the things that Liz and I have in common. We're so much alike temperamentally that people often confuse us.
So, don't be afraid to click the link. You can even email one of us directly. If you're not moving, we are still happy to provide a market report for you. It's one of the ways we give back to the community that supports us.