Want a home with a pool this summer?
I have a pool. It's the best investment I ever made in my home and the worst experience of my life as far as things getting done around the house.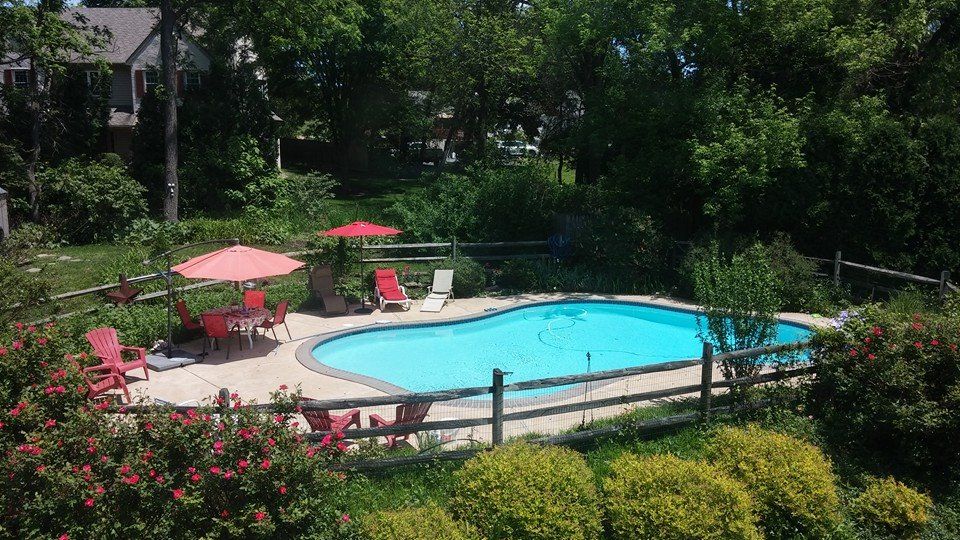 If I ever moved again, I would want a pool, but I would want to buy a home with a pool, not put one in. It's the most frustrating exercise. Unless you like to do general contracting and keep everyone happy and on schedule, it's literally almost a full time job.
You need, first and foremost, a pool company. You'll also need a landscaper to grade the property after the pool is in, and plant shrubs, flowers, etc. The pool will likely come with some sort of decking (concrete, pavers, etc.). Some will come in the pool package, the rest, you'll need to meet with the company and pay extra for. Don't forget fencing which is not included and not inexpensive. You'll need to install a gas line for the pool heater and for that, you'll need a plumber. There are so many surprises that I wouldn't do it again unless someone said "don't worry, just click your heels and voila! You have a pool!"
To that end, and to finally get to the point, there are currently 23 single family homes in the West Chester Area School District that already have pools. They range in price from $289,900 to $2,250,000. Obviously, that's a wide range of homes, styles and sizes. Fortunately, I'm a real estate agent who works with wonderful mortgage people and we can let you know exactly what price range is comfortable for you, and then arrange to show you homes! Easy peasy!


Another option would be to buy a condo or townhouse with a pool in the development. There are currently 62 townhouses or condos for sale in developments that have a pool! Some of these are in over 55 communities, some are not.


If you are interested in a pool and would like to pursue this line of thought, just let us know. Liz and I can search in any school district and we are always happy to help.