Making people happy, one home at time
I like to make people happy. Being a born people pleasure, I realize I can't always do that, but when I do, it's a great feeling. Being a real estate agent, I'm in a position to make dreams come true for people and first time buyers are particularly rewarding for me. I had a closing today with a great young man and today, I was able to give him the key to his new home.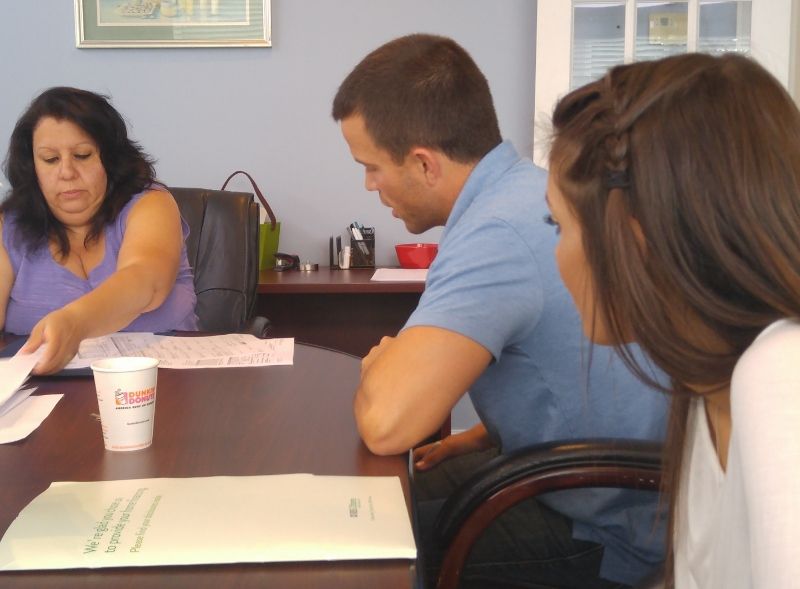 I always get a little gift for my clients at closing and sometimes I get a gift in return. Today, I got a nice bottle of wine but what was most priceless was the card that came with it.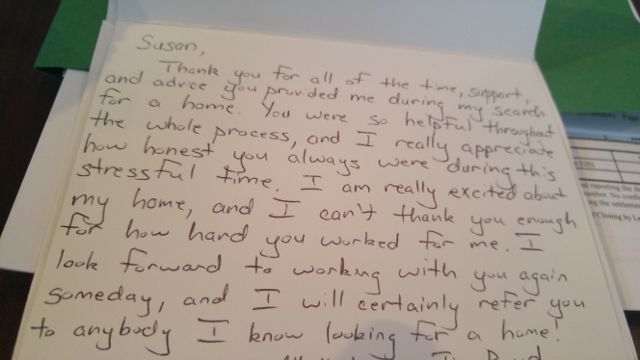 Being appreciated is always appreciated. If you know any first time buyers, I'd love to help them in Chester County.