Learning things that money can't buy at #CuraytorExcellence
Liz Facenda, the other half of our website ChesterCountyPreferredHomes.com, and I just got back from a wonderful real estate conference in Orlando Florida. We both went with the expectation of learning how to better serve our clients. We both care tremendously about our client's well-being and strive, every day, to accomplish the goal that they've hired us to do.
The takeaways from this conference were enormous in the "how to be a better agent" department. What I didn't expect was the other things that were evidenced there.
The Curaytor Excellence Conference was held by, obviously, Curaytor, and Co-founders, Chris Smith and Jimmy Mackin stood on that stage for 3 straight days with unfailing energy and enthusiasm. They even had a session which put them directly into the hot seat in which we were able to ask any question we wanted. The speakers, most of whom were busy real estate agents from all over the country, shared their time and knowledge with unstinting generosity.
The takeaways for me personally were equally enormous.
Loyalty
Family
Friendship
Passion
Fun
Generosity
This was shown throughout the conference but hit home when Chris and Jimmy had the entire team come up on stage and introduced them individually. Each person had a story and a background with Chris or Jimmy. They were either family members or were people who had worked with them through the years, at other ventures. One, Leo, had actually flown 26 hours from Hong Kong to attend. It was very touching and displayed the kind of men the co-founders are and how loyal they are to their team. The highlight for me was seeing my son Mike Mangigian, up on stage. Mike has worked on other projects with Chris and Jimmy and Chris, never forgetting me, got me to stand up and take a quick bow for being Mike's mom. If you're a parent, you know the feeling of being proud of your child's accomplishment. It's something that money can't buy.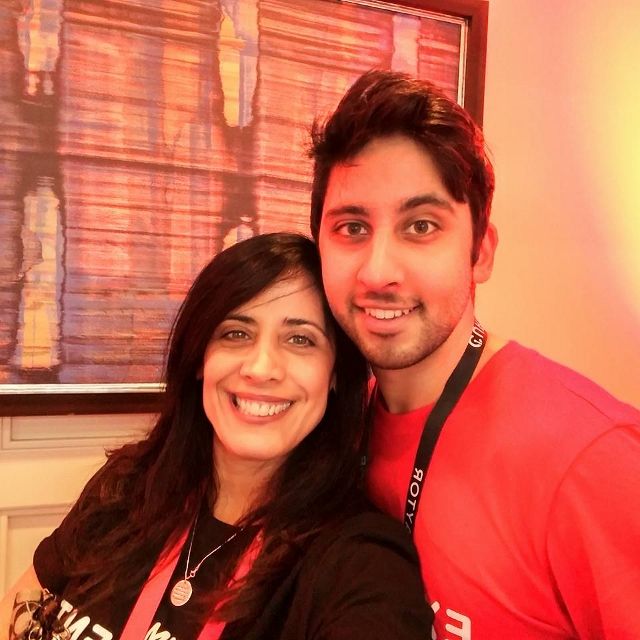 All in all, it was a wonderful trip, full of learning, fun and inspiration. Here's to many more years of success to Curaytor and the entire team. I can't thank you enough for the experience. Many thanks, also, to the great speakers who shared themselves so generously.